Isabella H. Borg is NAPAs new intern, who is studying journalism. She started at the beginning of February 2022, and is staying with us, until July 2022. She has now already started working with a variety of task within communication – and she is excited to see, how the rest of her time is going to look.
Isabella is born in Qaqortoq and raised in Greenland. Mainly in the South. But she has travelled a lot in extension of her education. She travelled to Portugal, through AFS, after elementary school, and she also finished the last two years of GU (high school) in Bosnia-Herzegovina through United World College (UWC). She arrived in Nuuk, back in 2019, where she started studying journalism in Ilisimatusarfik.
Currently, Isabella is progressing through her sixth semester out of seven. This is her second internship. She started here after finishing her first, half a year internship, in the communications department at Kommuneqarfik Sermersooq.
– At the town hall, I got to encounter work in a larger department. There I got experience in a work environment, where you could have several tasks at once, with deadlines right after each other. I can already see a difference, after being in NAPA for barely a month. There are fewer employees within NAPA, which in turn, creates a more relaxed surrounding. I still have several tasks at once. But I have more time to do them, says Isabella.
A sudden shift – and changing of habits
At NAPA, Isabella works primarily with news for our website. It can vary from news about projects, that we've supported through the Culture Funding Program, news about internal changes – such as employees – and the optimization of the website itself. Apart from that, she also works with inquiries from Facebook, and Info North, while she also uploads our news through Facebook.
– After interning at the town hall, and often working in high gear, I've gotten the habit of writing as quick as possible – and upload the news quickly. That's why, it's been a bit difficult to get used to, NOT having to work as if my life depended on it. My colleagues here often tell me, that I need to relax, and that I shouldn't stress about the tasks, she says smiling.
NAPA is a cultural institution, and that is one of the reasons why, Isabella chose NAPA as her next internship.
– I've always had an interest in the cultural environment. Both sides of my family have talents within music and art, and I have to say, that I've been affected by it. In the good way. And I've also continued various educations abroad, where I've met several different cultures. This was especially during UWC, where I had fellow students from nearly 100 different countries. So I am thoroughly excited to work with, experience, and learn more about culture and the cultural environments here, she ends with saying.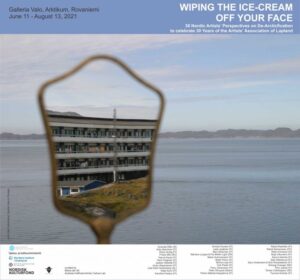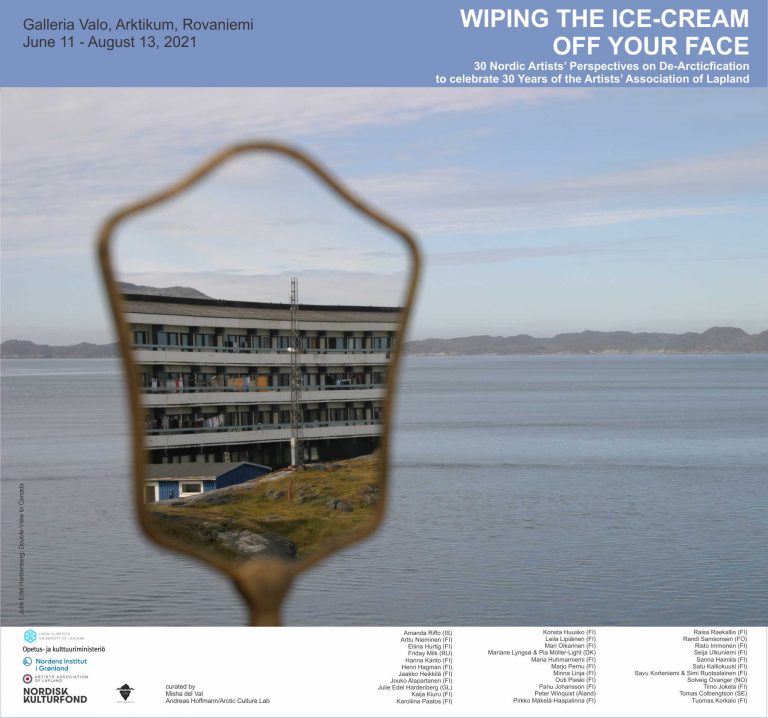 An arctic, artistic dialogue about De-arctification as part of the celebration of the 30th anniversary of the Artists Association of Lapland.A project under the title De-arctification in Nordic Art will be taking place in Galleria Lainaamo in Rovaniemi, Finland from the 11th to the 13th
Read more »