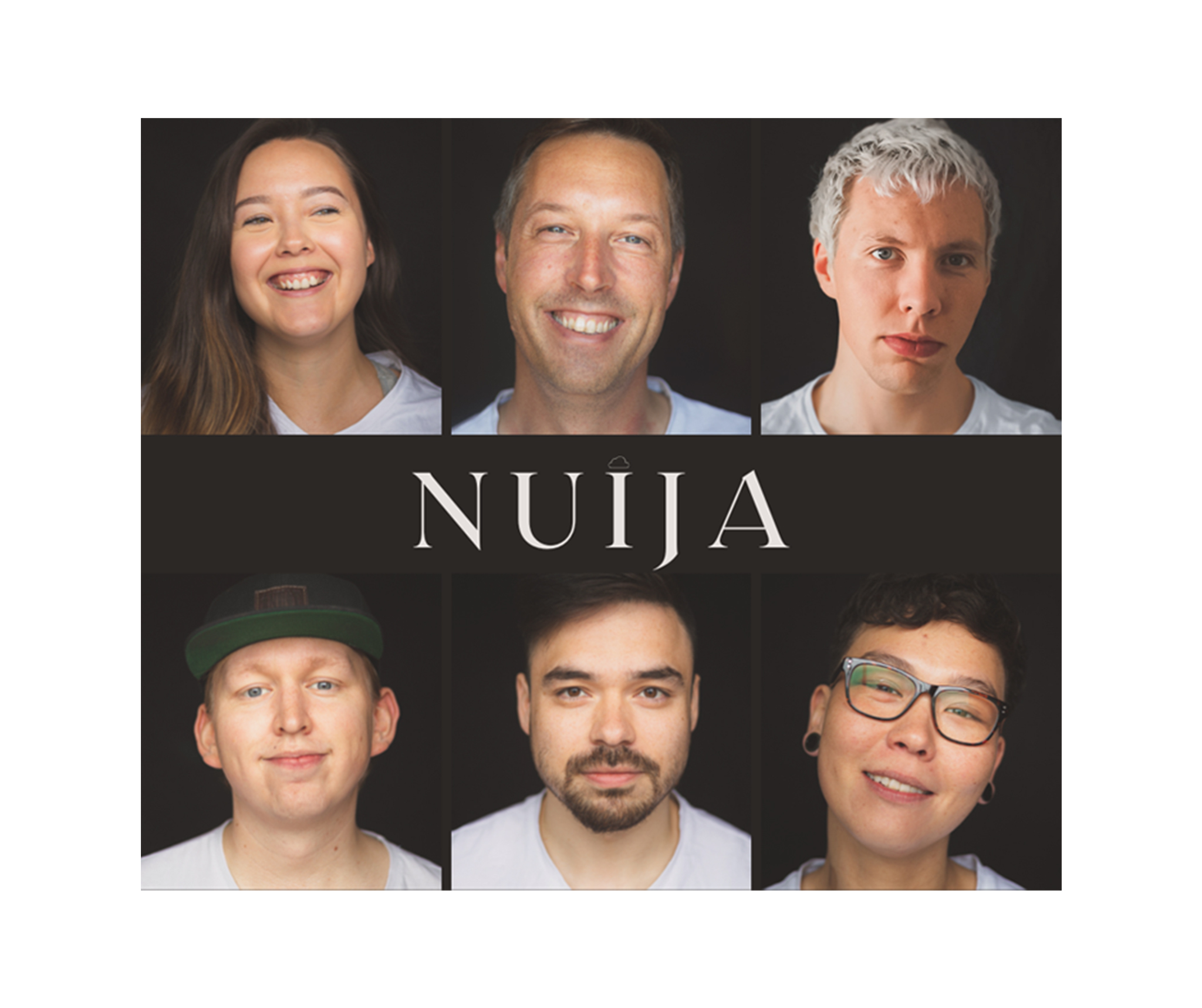 The new band, Nuija, is currently recording their debut album with the support of NAPA. Band member Magnus Biilmann Trolle talks about the band and gives tips for new musicians.
– NAPA as a cultural fund is clearly the best option in Greenland in relation to our project, because it gives us funds to take the next step.
That's what Magnus Biilmann Trolle says, guitarist and vocalist for the new and exciting band – Nuija.
NAPA has supported Nuija with DKK 35,000, which gives the band the opportunity to pay their Icelandic drummer and a professional sound engineer in Denmark.
At the time of writing, the band is in the process of recording their 11 songs and hopes to release the songs continuously online.
By thinking a little outside the box, the band has succeeded in bringing together a mix of technical and artistic musicians with different backgrounds.
It can be difficult to find band members here in Greenland because there are so few of us. This is what Magnus Biilmann Trolle tells:
– It is actually quite difficult to get started as a musician in general, because all the good musicians have been taken. And all the good musicians are used for everything – playing concerts, recording music and other tasks.
Nuija has therefore found atypical band members, i.e. musicians you might not meet every day.
– We tried to find someone from here who has not tried this kind of music. For example, we have a violinist, Najannguaq, who has only played in orchestras and choirs. She has never played pop or rock before. It is a completely new experience for her. So even if she is not used to the genre, she can make fantastic violin pieces for the music, says Magnus Biilmann Trolle and continues:
– The same with Lona, our bass player, who is an artist type. She can play the guitar and sing, and she went to art school, so she also makes graphics for our albums.
The band hopes that they can help create even more inspiration for Nordic music collaboration and draw attention to the fact that there are passionate people like them all over the Nordics, just waiting to participate in exciting projects like theirs.
The Nuija project helps to promote creative collaboration between Nordic and Arctic actors. In order to receive support from NAPA through the culture support programme, it is required that you have at least one collaboration partner in another Nordic country.
If you want to read more about NAPA's culture support program, you can see more here.
Find new musical friends
In relation to finding collaboration partners in other Nordic countries, the advantage may be that you find someone who has the same passion for a certain genre.
– Let's say that there is a teenager here in Greenland who just wants to be able to form a goth band, but it can be difficult to find here. It may be that you can find one in Åland, Iceland or the Faroe Islands.
But it also requires that you start showing what you can do as a musician. And today there are good opportunities on social media to be seen and discovered.
For example, you can use your smartphone to film yourself playing guitar or bass. If you want to start recording music at home, Magnus has a few tips:
– The easiest thing to do is to buy a sound card for the computer, for example a "Focusrite 2i2". It can be used to connect your guitar or bass to a computer. Next, you can download the cheapest and best recording program, "Reaper".
– You can post everything you're good at on social media, because that's how we found each other in Nuija. Our lead singer Nick Ørbæk discovered that I was still playing music through social media. And for example, with our drummer from Iceland, Valgeir, whom I have never met before, he posts videos on his Instagram profile to show how good he is at playing drums.
Magnus himself has an Instagram profile, which he uses to show what he can do with the guitar. And his first video has been seen by many.
– It goes quickly if you are good at it, I just made a music page on Instagram, where my first video has been shown 3-4,000 times, where I just improvised with the guitar.
You can follow Magnus on his Instagram profile here.
About Nuija
Nuija is an East Greenlandic word for cloud. And the reason why the band has chosen an East Greenlandic word is because it is the midpoint between Iceland and West Greenland. The band has a collaboration with a drummer from Iceland.
The band consists of:
Najannguaq Qvist: Violin, vocals
Magnus Biilmann Trolle: Lead guitar, vocals
Lona F. Platoú: Bass, vocals
Valgeir Skorri Vernharðsson: Drums
Nick Ørbæk Jacobsen: Vocals, guitar
Kasper Roland Høberg: Producer, sound man, manager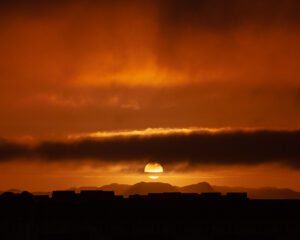 Deadline for applications for 100.000-200.000 DKK is extended to October 15th The deadline for applications between 100.000 and 200.000 DKK is extend till October 15th. As the applications will be assessed by NAPA's Board. You can expect a response after November 11. No application deadline
Read more »