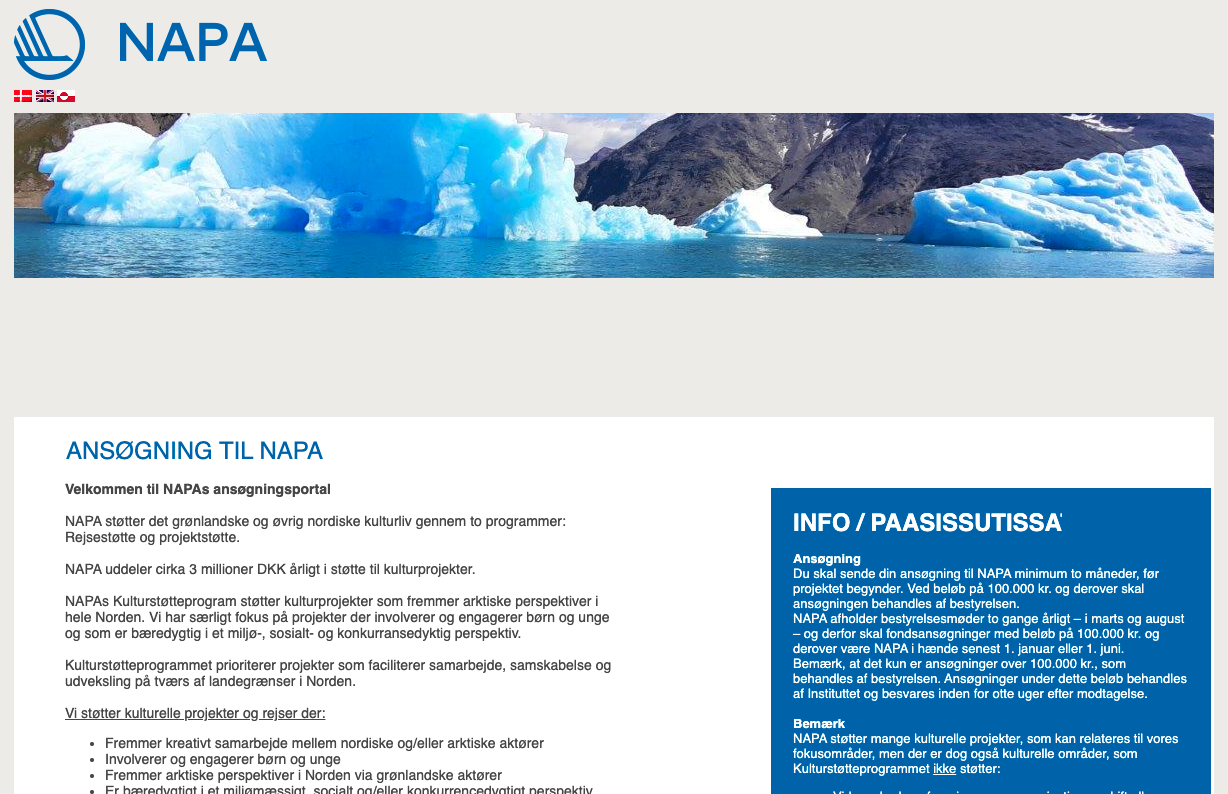 NAPA has just launched a new website and new application module for their Cultural Support Program. Shortly afterwards, the first application for support landed: A project concerning a creative workshop for children and young people in Ilulissat and Maniitsoq.
With the new application system, it has become easier to apply to NAPA for support. And at the same time, NAPAs has a new website, where you can read more about the projects they have supported and get inspiration for your application. And of course it is all in three languages: Greenlandic, Scandinavian and English.
NAPA's Cultural Support Program supports cultural projects that promote Arctic perspectives throughout the Nordic region.
"We have a special focus on projects that involve and engage children and young people, that focus on sustainability or that prioritize projects that facilitate cooperation, co-creation and exchange across national borders in the Nordic region," says NAPA's director Anne Mette Gangsøy.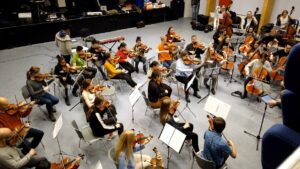 The Nordic string group Unison Strings has made workshops for children and young people and played concerts in Greenland Since 2014, the inter-Nordic classical string festival, Unison Strings Festival – Greenland, has been inviting string students and professional string players from Greenland, the Faroe Islands,
Read more »