Together with the French photographer Charlotte Lakits, NAPA has created writing workshops for young people. From thought to paper to portray modern young people in Greenland
The atmosphere was intense and lively at the two writing workshops so far, which NAPA has helped to realize. The joy of writing, the linguistic curiosity and the desire to play bubbled out of the young people who participated. The first workshop took place in the culture house Katuaq and the second at GUX, the high school in Nuuk.
Nina Thomsen, teacher at GUX, talks about the workshop:
"It was a great pleasure to be allowed to give the students the opportunity to just write and see the young people work engaged and curious with their texts. It was clear that more students were experiencing a new side of their language and themselves. They were very happy with the possibility of "no rules" and the impulsiveness of just writing. "
The initiative for the writing workshops comes from the French photographer Charlotte Lakits, who has made several art projects in Greenland. Among other things, she has participated in the Nuuk Nordic Culture Festival 2019, where she received support from NAPA's Cultural Support Program. With her current project, Who We Are, she asks today's youth in Greenland who they are.
The goal is to collect 100 portraits of the new generation. They must show all the diversity and resources available to the young people in Nuuk. Written and photographic portraits – photographed by Charlotte and written by the young people themselves.
It started as a documentary project about the young people in Nuuk and as a revolt against prejudices about Greenlanders and the tendency among photographers to prefer aesthetics over ethics.
"I come from France and the image people have of Greenland in my home country is far from reality. It's dramatized, romanticized, not honest. Most photographers come up here for a short time, shoot some nature pictures and do not talk to people ", says Charlotte Lakits.
To help the contributors get started with the writing, she invited the authors Pivinnguaq Mørch (GL) and Per Bloch (DK) to participate. Together they have previously made writing workshops for Nunatta Atuagaateqarfia, the National Library in Nuuk. Pivinnguaq Mørch has been nominated for the Nordic Council Literature Prize and has published children's literature, short stories and poems. In addition to his artistic work, Per Bloch is also responsible for communications at NAPA, and in this way NAPA did not support with money from the Cultural Support Program, but with internal resources for the written manifestations.
To motivate the participants to write, Pivinnguaq Mørch and Per Bloch shared their favorite writing tools and told about their own publications and writing processes. The participants themselves chose whether they wanted to write in Greenlandic, English, or Danish.
"I hope the young people will remember that they can always sit down and write. When they are angry or when they are happy – no matter what they feel or think, they can always write it down and get it out. Words are important and being able to express oneself with words is, in my opinion, a superpower, "concludes Charlotte Lakits.
Visit Charlotte Lakits' website
Read about Pivinnguaq Mørch's collection of short stories and poems, "Arpaatit qaqortut" ("The white running shoes"), which was nominated for the Nordic Council Literature Prize.
Read about Per Bloch's spoken word project, "We need to do something together", created in Greenland with several Greenlandic actors.
Photos by Charlotte Lakits and NAPA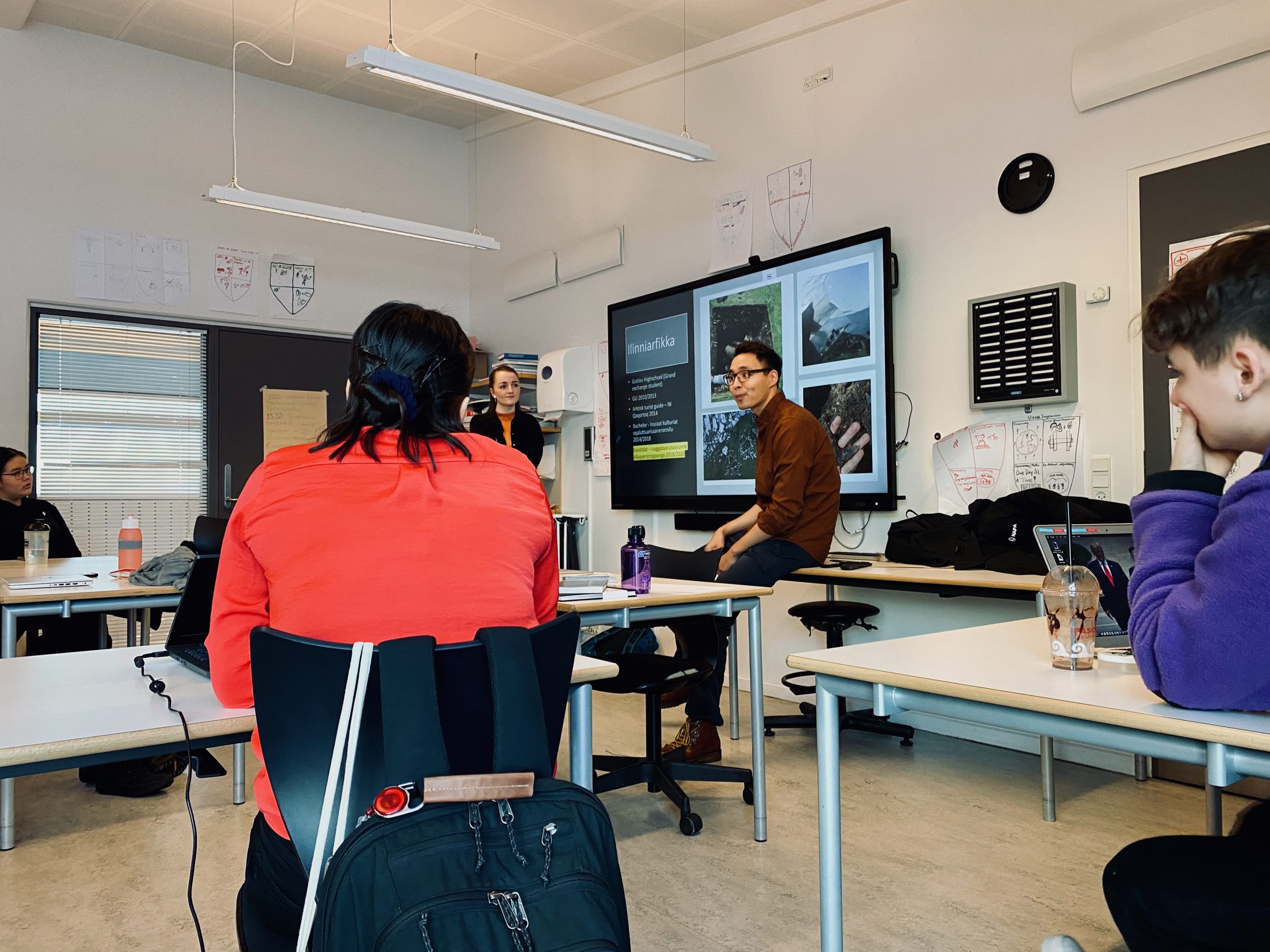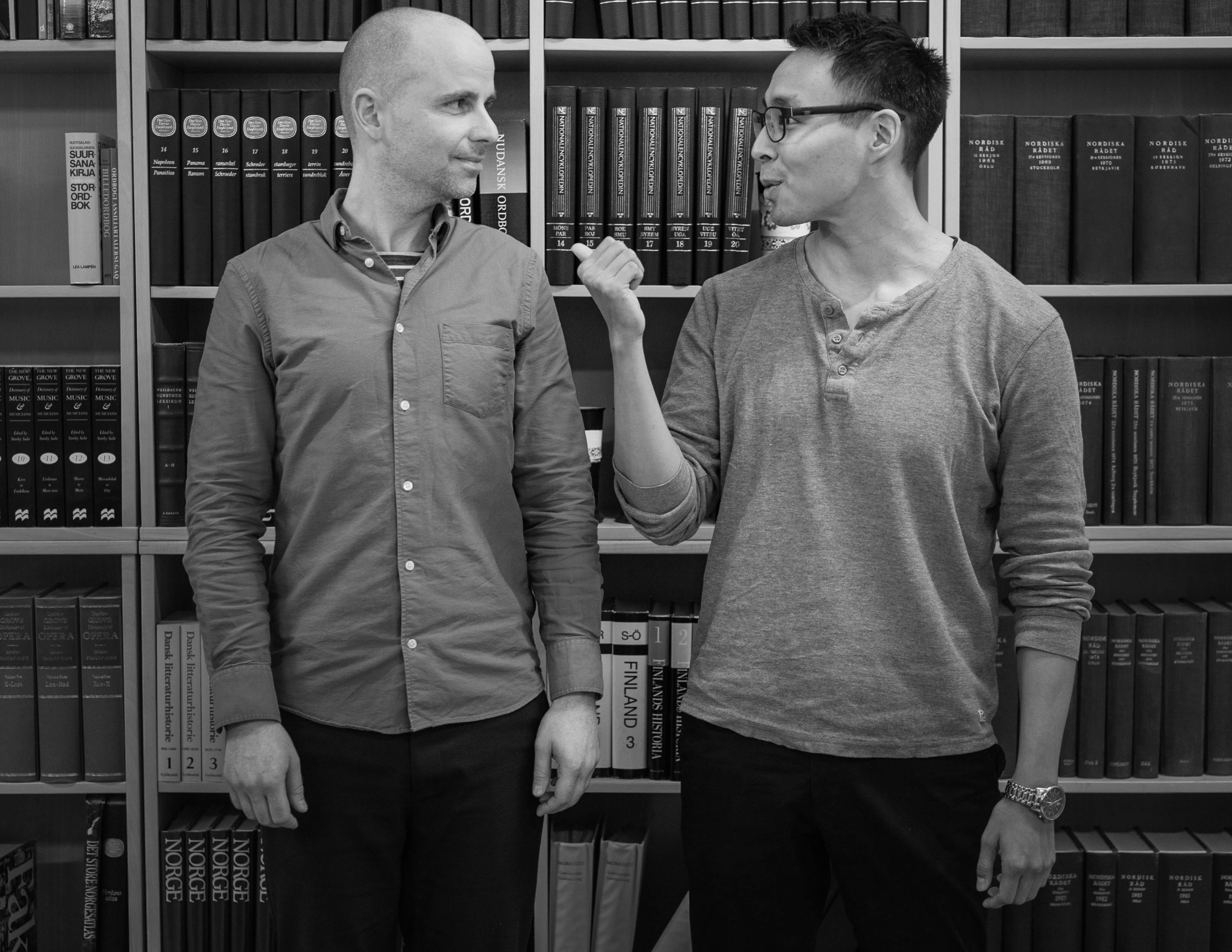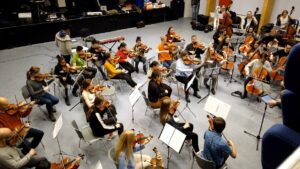 The Nordic string group Unison Strings has made workshops for children and young people and played concerts in Greenland Since 2014, the inter-Nordic classical string festival, Unison Strings Festival – Greenland, has been inviting string students and professional string players from Greenland, the Faroe Islands,
Read more »