Nuuk Snow Festival 2021 opened today, Thursday 4 March at 10, and will last until Sunday, March 7th.
8 teams from Nuuk will work with the snow blocks at Nuutoqaq for 4 days, and the award ceremony will take place on Sunday 7 March in the afternoon at 14. Due to the few teams that can participate, this year they have not chosen to categorize the snow sculptures into non-figurative and figurative. Everyone can participate in the festival and it's free.
"NAPA has previously supported Nordic teams' participation in the festival with travel support, last time was in 2020. This year, NAPA has not received applications for Nordic participation due to Covid19 restrictions, but we hope Nordic teams will participate next time", says Anne Mette Gangsøy, director of NAPA.
"The Nordic teams can help inspire locals to work internationally and participate in other snow sculpture festivals. In addition, we hope that a Nordic team will make ties with local sculptors that they might want to collaborate with in the future, "said organizer of Nuuk Snow Festival Maannguaq Rosing about Nordic participation in 2020.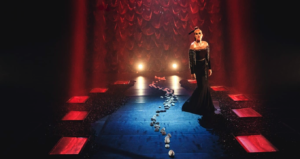 Open call for Indigenous Fashion Week Toronto (IFWTO) to next year's fashion week. Indigenous designers, artists and makers are invited to apply to IFWTO 2022 and you can also apply Naalakkersuisoq for Culture for participation IFWTO is a biennial multi-platform fashion, craft and textiles festival
Read more »