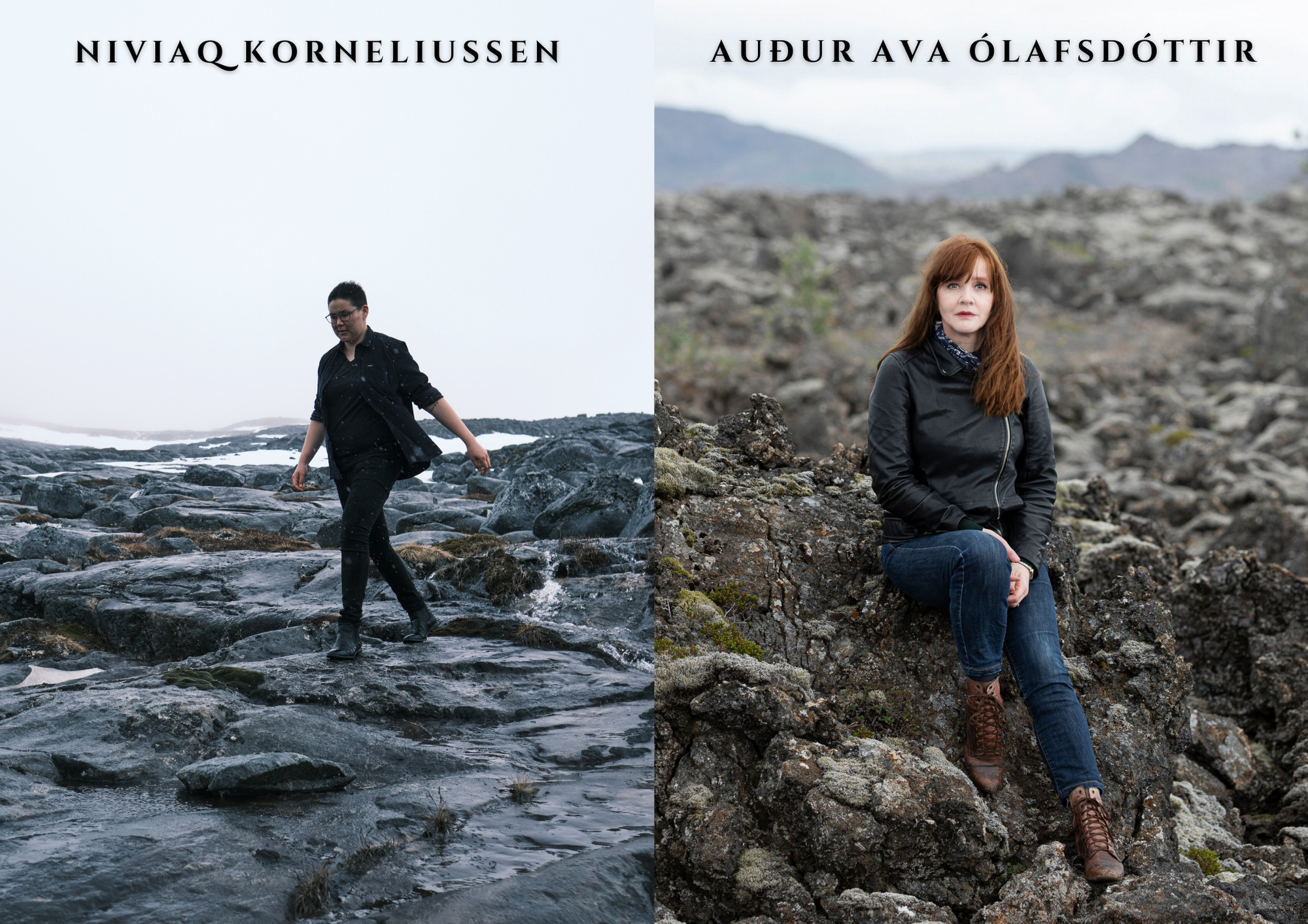 Nunatta Atuagaateqarfia and NAPA has put Niviaq Korneliussen and Auður Ava Ólafsdóttir together for a talk on the theme of suicide, which they have in common in their novels Naasuliardarpi and Ar.
Tueday the October 27th at 19.00 at the library in Nuuk
The evening will consist of two parts. The first part from 19:00-20:00 is a conversation between Niviaq and Auður. This part will take place in English. The conversation will be led by Andrea Christiansen who is a journalist from KNR Radio.
In the second part from 20:00-20:30 you can ask questions to Niviaq.
The event is in connection to the Nordic Council Literature Prize, which will be awarded on the same day. The evening is supported by NAPA – The Nordic Institute in Greenland.
Naasuliardarpi written by Niviaq Korneliussen is about a woman from Nuuk. She experienced the first suicide when she was thirteen. She herself wishes to be buried between the high mountains in Tasiilaq, where the nameless graves in the cemetery in Naasuliardarpi are covered with blue, red and pink plastic flowers glaring in the pure snow. She has a girlfriend she loves, a caring family, and has just begun her studies the University of Aarhus. The world is open, but nothing feels right, and gradually the world begins to close in on her, and a countdown begins.
Niviaq's first book, HOMO sapienne, was nominated for the Nordic Council Literature Prize in 2015.
Auður Ava Ólafsdóttir writes about people who are in grief and people who are struggling to find meaning in life. In 2018, her novel Ar was awarded the Nordic Council Literature Prize.
The novel is about a man with both physical and mental scars who has decided to take his own life. But when he is forced to relate to what is going on outside his own navel, he finds a way back to life.
We serve coffee and te and it's free to attend. The event will be live-streamed and at the Facebook page of Nunatta Atuagaateqarfia (the public library of Nuuk and central library of Greenland).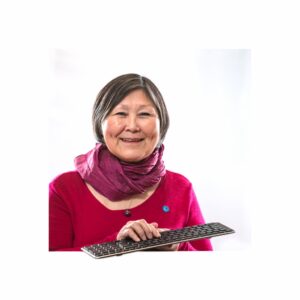 Bula Larsen is a well-known face at NAPA's office. She worked for NAPA back in 2000 to 2004. After having a desire to return to NAPA, she saw a job posting back in 2019, which she applied for and was offered. She accepted it without
Read more »