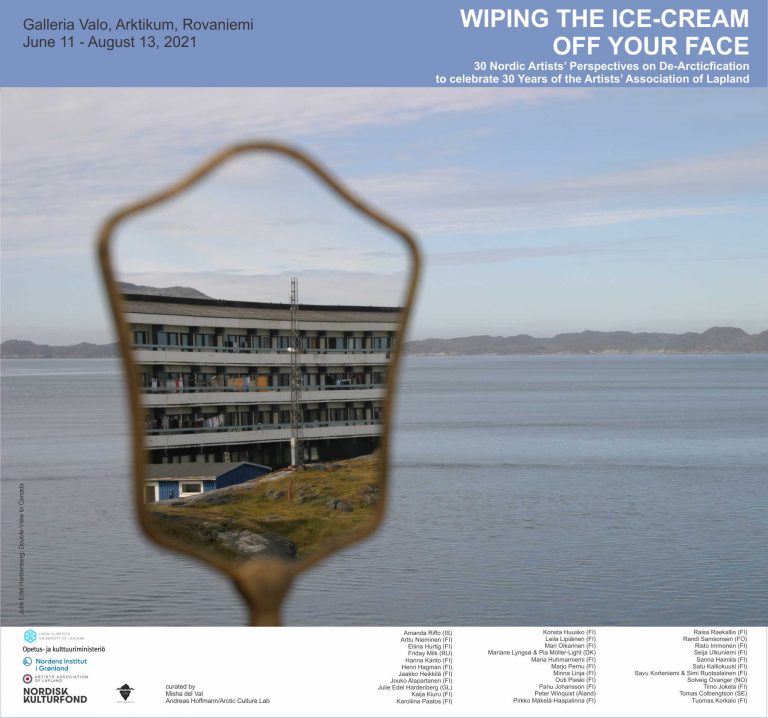 An arctic, artistic dialogue about De-arctification as part of the celebration of the 30th anniversary of the Artists Association of Lapland.
A project under the title De-arctification in Nordic Art will be taking place in Galleria Lainaamo in Rovaniemi, Finland from the 11
th
to the 13
th
of August, 2021. There will be workshops, artist talks, a guided tour of an exhibition and a seminar. The project is arranged by Lain taiteilijaseura, the Artists Association of Lapland, Finland. The project aims at strengthening the regional identity, to promote cultural pride and to build cultural resilience in the Nordic Arctic region. There will be a sharing of perspectives about living and working in the regions as well as raising children to be culturally able and robust. The exhibition "Wiping the Ice Cream off Your Face" is a part of the project, and is curated by Misha del Val from Finland and Andreas Hoffmann Norway/Greenland – Arctic Culture Lab. Artists from Greenland, Iceland, Faroe Islands, Denmark, Sweden, Norway, Åland Islands as well as Northern Russa and the Artists Association of Lapland will be presented during the exhibition. By the end of the exhibition there will be several public events, with the option for joining in online. August 11 2pm-4pm: The workshop on sense of Arctic is held by artist-designer Alina Korotovskaya. The idea is to create a personalized humanised version of the Arctic. Participants will paint a paper doll according to their vision of arctic and arctic issues, the process of visualisation and conversation about it will help to put into words their concerns and hopes and share them with others. Workshop will be held in English and Finnish and Russian will be spoken in aid. Online participation is possible.
Registration for the workshop Sense of Arctic
August 12 2021 at 3pm (8 pm. Greenland time): Artist talk and presentations, Korundi hall. Link to the online seminari will be updated as soon as possible. August 13 at 11 am (4 pm. Greenland time): Guided Exhibition tour in Gallery Valo, Arktikum.
Video recording of the guided tour is here.
August 13 3-6 pm (8-11 pm. Greenland time): Open Discussion on "De-Arctification: meaning, past and future", Korundi hall.
The project "'De-arcticfication' in Nordic Arts"
funded by the Nordic Cultural Fund, The Finnish Ministry of Education and Culture, the Nordic Institute of Greenland. Collaborators of the project are the he Artists Association of Lapland,  the University of Lapland, The Arctic Culture Lab and the Rovaniemi Art Museum.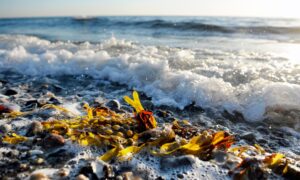 NAPA and Ilisimatusarfik have launched the website and the application module for the Nordic Arctic Co-operation Programme, after Greenland took over responsibility for the management of the pool. Thus, projects focusing on sustainable development in the Arctic can now look forward to the opportunity to
Read more »