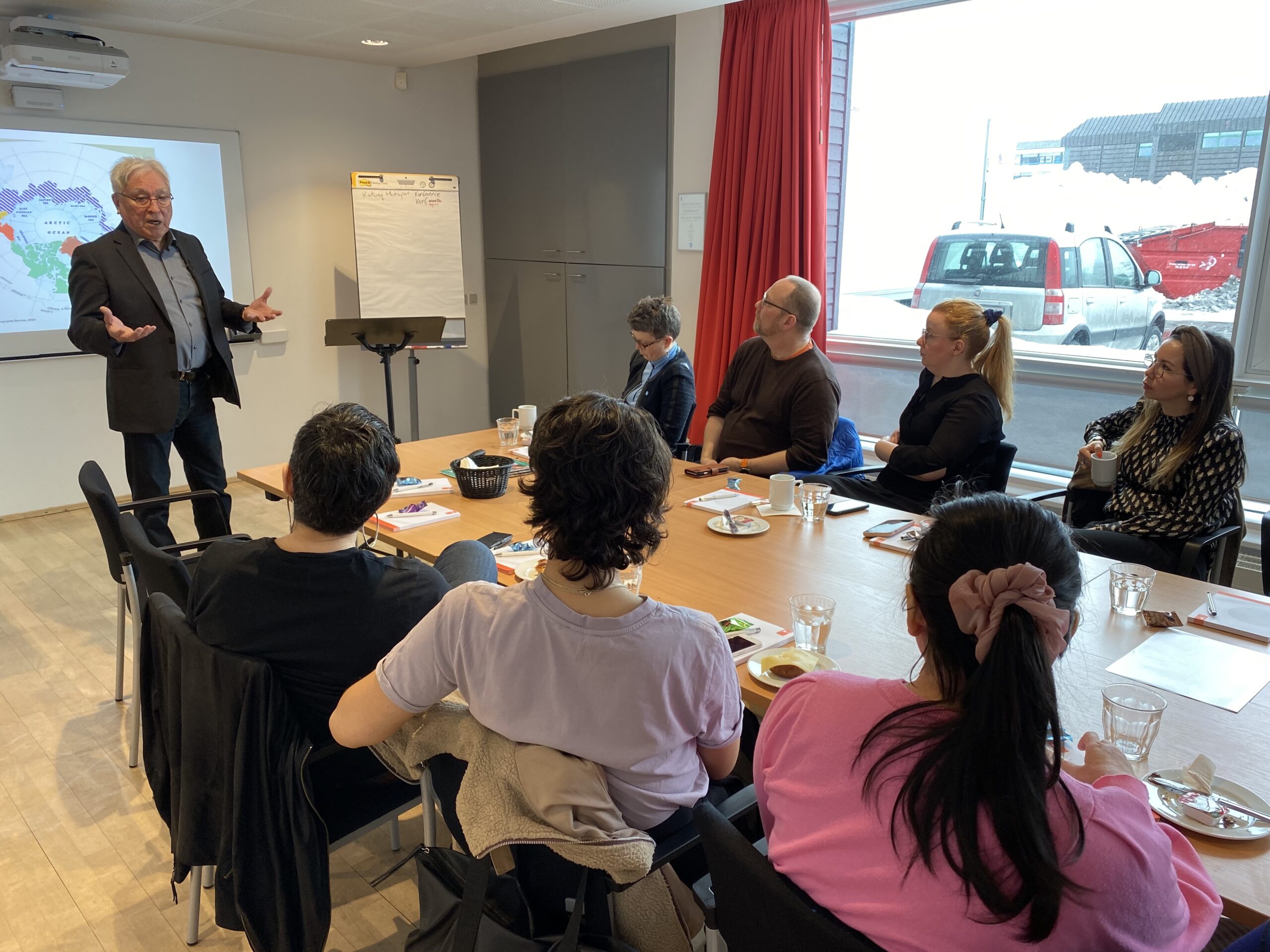 Greenland and world was the theme when the former Greenlandic politician and author Aqqaluk Lynge visited Wake up with NAPA
On an otherwise quite ordinary Friday in Nuuk, we had a distinguished guest at our Wake up with NAPA morning event.
The first Friday of each month, NAPA invites guests to breakfast and cultural inspiration. In April, it was Aqqaluk Lynge who, based on his experience in international work, talked about "Greenland and the work of the Inuit Circumpolar Council (ICC) and the world including the UN".
Aqqaluk Lynge is an author, longtime leader of the Inuit Circumpolar Council (ICC) and Vice-Chairman of the UN Permanent Forum on Indigenous Peoples' Affairs (2002-'04). He was the initiator of the formation of the Inuit Ataqatigiit party, and has been a longtime member of the then Landsting (today Inatsisartut) and the Landstyret (Naalakkersuisut) (1983-'95, 2002-'05).
In his presentation, he said, among other things, that Nordic co-operation has been a source of inspiration in the establishment of the Inuit Circumpolar Council (ICC) and also the work for indigenous peoples' rights, and also talked about the work of the Arctic Council.
Aqqaluk Lynge presented considerations about the environment and raw materials and Greenland's ownership of the subsoil, and emphasized the need for Nordic co-operation in the future.
He also talked about Greenlandic independence versus a future cooperation scenario with Greenland, the Faroe Islands and Denmark as independent and equal units. In his opinion much better than if Greenland steps out of the collaboration with Denmark, then the country enters directly into a dependence on the United States. For the United States will have very large US reservations about the commitments of other great powers in Greenland, including China.
Aqqaluk Lynge also talked about his writing and told that there is an autobiography on the way. His presentation was followed by questions and a enthusiastic debate.
The next two Wake up with NAPA will be on Friday the 7th of May and Friday the 4th of June at 8.30 to 10 in Venskabssalen in Katuaq. Keep an eye on NAPA's facebook page for more information.
Previously, we have had visits from i.a. Vivi Vold, Inge Olsvig Brandt, Zika (Ida Kleist), Seqininnguaq Qitura L. Poulsen, Gudrun Hasle and Juaaka Lyberth.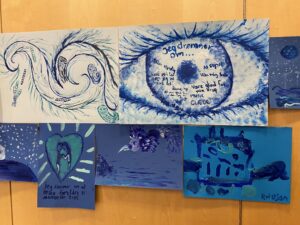 NAPA travels to Disko Bay in the period from June 3 to June 18, 2021. NAPA will meet with children and young people as well as teachers to talk about their Nordic opportunities and do dream workshops at some of the schools in the towns
Read more »